Drew Brees (#3) is Ranked Too High in USA Today Top 100 NFL Player Rankings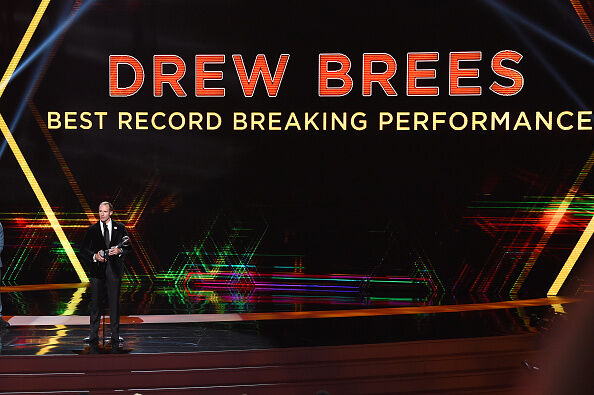 Colin Cowherd:

"I can like a player but feel like he's past his prime. Drew Brees' attempts have gone down sharply the last two seasons, so what are Sean Payton and the Saints staff telling you? That Drew is getting older and they can no longer rely on him like they used to. His arm has gotten tired. Brees is not the third best QUARTERBACK in the league, he's certainly not the third best player. Not everyone can age like Tom Brady."
Listen to Colin Cowherd discuss USA Today's recent unfurling of the Top 100 NFL Players going into the 2019 season, as Cowherd took exception to the newspaper ranking Saints quarterback Drew Brees no. 3 in their rankings.
The 40-year-old was ranked only behind Kansas City Chiefs quarterback Patrick Mahomes and Los Angeles Rams defensive tackle Aaron Donald. Colin says not only is Brees not the third best player in the NFL, but he's not even the third best quarterback either, and put Aaron Rodgers, Russell Wilson, Tom Brady, and Philip Rivers ahead of the record-breaking Saints signal caller.
Colin points out how Brees' attempt totals have plummeted the last two seasons despite essentially playing the full season in both years (Brees sat out Week 17 last season). After breaking the NFL record with 673 attempts in 2016, Brees had 536 attempts in 2017, and just 489 last year.
Check out the audio below as Colin says the attempt totals tell you all you need to know about how the Saints know Brees isn't the player he once was, and details how he's certainly not the third best player in the NFL.

FOX Sports Radio
Want to know more about FOX Sports Radio? Get their official bio, social pages & articles on FOX Sports Radio!