Dwight Howard Denies Rumors That He's Gay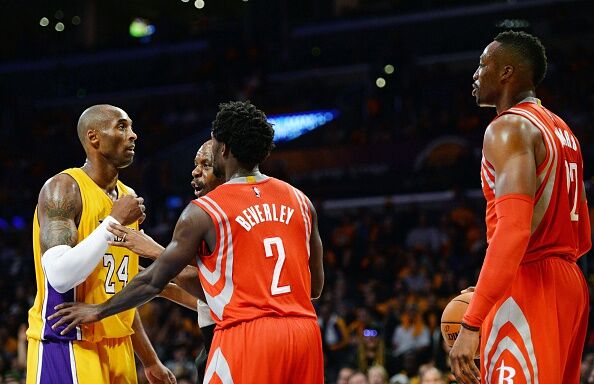 Dwight Howard:

"I went through a situation last year that really just set me free. There was a situation with a guy about allegations that went viral and people were talking about it. It upset me because I didn't even know who the person was. Why would someone I've never met and never had any contract with make up a whole story about me? I saw all the pure hate from people I've never met before just pile up everywhere I went. I think it liberated me because I saw how a lot of people would feel, whether they're gay or straight, or have issues. People are afraid to be who they are… I'm not gay. It hurt at first, I sat at home and thought 'I never want to come outside again.'"
Former NBA superstar Dwight Howard made an appearance on FS1's 'Fair Game' with host Kristine Leahy, opening up about the bizarre legal battle he's been in with a man who claims to be Howard's boyfriend.
Masin Elije alleges he was in a relationship with Howard and is currently suing the 8-time All-Star for threats Howard and his pastor made at his life. Elije said Howard was cheating on him with transgender women and claimed Howard threatened to 'beat the sh*t out of him' if he didn't sign a non-disclosure agreement about their secret relationship.
Howard says he's never met Elije and said the lawsuit is a 'money grab'.
On Tuesday, Howard talked about how the viral story has affected his life, first clarifying to Leahy that he's not gay, and then opening up how the experience has given him a new perspective with life after seeing the world from a lonely scope surrounded by hate and ridicule.
Howard said it 'liberated' him to know what it felt like to be someone who may be closeted and afraid to be themselves, and how LGBT people across the world have to deal with the immense despair and dejection that it brings.
Elije quickly responded after the interview:
"None of this will matter in court. He can continue his rants to protect his image but he knows, like I know, like our lawyers know I HAVE PROOF he harassed & threatened me AND threatened my lawyers! I said what I said, I stand by what I said."
Listen to the full segment below:

FOX Sports Radio
Want to know more about FOX Sports Radio? Get their official bio, social pages & articles on FOX Sports Radio!